WELCOME
This site is maintained by fans and family of Jack Vance. We are continuing to develop the site, please check back periodically for more photos and features.
Please submit feedback to offer suggestions or comments.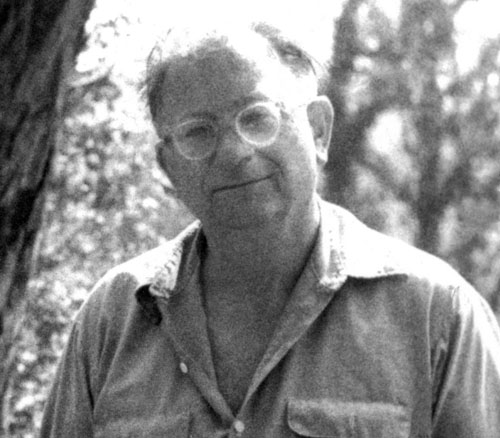 JACK VANCE, IN MEMORIAM:
1916 - 2013
Jack Vance passed away at home on the evening of Sunday May 26, 2013, ending a long, rich and productive life. Recognized most widely as an author, family and friends also knew a generous, large-hearted, rugged, genial, hard-working, optimistic and unpretentious individual whose curiosity, sense of wonder and sheer love of life were an inspiration in themselves. Author, friend, father and grandfather – there will never be another like Jack Vance.
eBOOKS
We're proud to offer our very own highest quality Jack Vance ebooks in our webshop. As of July 1st all of Jack Vance's novels, short stories and omnibuses are available in DRM-free ebook format.
eBOOK COVER ART
Spatterlight Press is privileged to include exciting original art by Joel Anderson, Joe Bergeron, Dylan Carroll, Luigi Castellani, Howard Kistler, Menno van der Leden, Li-An, Ronald Marc, Jared Pullen, Paul Rhoads, David Russell, Jasper Schreurs, C. Michael Taylor, Tais Teng, Todd Tennant, and Koen Vyverman. If you'd like to see your work on our ebooks as well, please contact us.
NEWS
September 1st, 2014 - Dying Earth RPG
Last month Spatterlight customers enjoyed something rather splendid – a free eBook version of the award-winning Dying Earth RPG from Pelgrane Press. The book is a game, but also a repository of locales, spells, characters and even recipes from The Dying Earth series of books. For more information please visit Pelgrane Press.
June 19th, 2014 - New Lyonesse cover art
Suldrun's Garden and The Green Pearl got a makeover. Luc Desmarchelier, who created the Lyonesse omnibus cover earlier, now also finished two wonderful new covers for the first two books in the Lyonesse series. Check them out in our ebook shop.
May 2nd, 2014 - Gaean Reach tabletop roleplaying game
Long-time publishing partner Pelgrane Press will soon release its Gaean Reach tabletop roleplaying game which focuses on a Vancean trope – vengeance. Players devise their nemesis, the terrible things he has done to them and then they hunt him down through the cosmos. The book is supported by a Gazetteer so you can plan your next jaunt to the glass towers of Alphanor, the Groaning Ocean of Ladaque-Royale, or the Oxygen Marshes of Cuenos Notos. The books are available for pre-order.
July 23rd, 2013 - New Fan Contributions
We have new magnificent fan contributions by Howard Kistler: a set of illustrations inspired by Jack's three Ellery Queen novels which we unfortunately do not have permission to publish, although they have appeared in print as volume 14bis of the limited Vance Integral Edition.
July 1st, 2013 - Final omnibuses and signatures
With the release of the Lyonesse, Ports of Call and Alastor omnibuses the entire ebook collection of Jack Vance's work is complete. We've also added a recent signature of Jack to the title page of every ebook. And we reintroduced the old covers, so you can download the version with the cover you like best. All new and updated books can be found in the ebook shop and your ebook library.
April 13th, 2013 - Fan Contributions
Vance fans are creative people. In the past we've highlighted essays, books inspired by Jack's work, cover art and even an entire opera, but as of today we're also able to show you some of the immensely creative artwork fans have created in our Fan Contributions Gallery.
MEDIA
Friend us on Facebook. Follow us on Twitter!
PHOTOS
Our albums contain many previously-unreleased pictures of Jack Vance. The gallery will grow as time goes on - there's plenty more to come. We hope you enjoy these images.
Thanks for visiting!